Complete Guide About The United States Coast Guard Academy
Have you ever dreamed of becoming a Coast Guard officer and serving your country while protecting the seas? If so, you might want to consider applying to the United States Coast Guard Academy (USCGA), one of the five U.S. service academies and the smallest one in terms of student body. The USCGA is a prestigious institution that offers a rigorous and rewarding education to future Coast Guard leaders in one of nine major fields of study. In this article, I will give you an overview of the history, admission process, tuition fees, rankings, academic programs, campus life, athletics, notable alumni, and frequently asked questions of the USCGA.
History of The United States Coast Guard Academy
The USCGA traces its roots back to 1876, when the School of Instruction of the Revenue Cutter Service was established near New Bedford, Massachusetts. The Revenue Cutter Service was the predecessor of the Coast Guard, and its school was a two-year apprenticeship program that trained cadets on board a cutter named USRC Dobbin. The school moved to different locations, including Curtis Bay, Maryland, and Fort Trumbull, Connecticut. In 1915, the Revenue Cutter Service merged with the U.S. Life-Saving Service to form the Coast Guard, and the school became the Coast Guard Academy.
In 1932, the academy moved to its current location in New London, Connecticut, on the banks of the Thames River. The academy expanded its curriculum and facilities over the decades, adding new majors, buildings, and training vessels. The academy also became more diverse, admitting women in 1976 and increasing the representation of minorities. Today, the academy is a four-year college that grants a Bachelor of Science degree and a commission as a Coast Guard ensign to its graduates.
How to Gain Admission Into USCGA
The admission process to the USCGA is highly competitive and selective. Unlike the other service academies, the United States Coast Guard Academy does not require a congressional nomination for admission. Still, it does require applicants to meet high academic, physical, and moral standards. The academy accepts applications from U.S. citizens and permanent residents who are between 17 and 22 years old, unmarried, and have no dependents.
Applicants must also pass a medical examination, a physical fitness test, and a background check. The academy evaluates applicants based on their high school grades, standardized test scores, extracurricular activities, leadership potential, and personal essays. The academy also interviews applicants to assess their motivation and suitability for a Coast Guard career. The academy admits about 300 cadets yearly out of more than 2,000 applicants. The acceptance rate is around 15%.
If you are interested in applying to the USCGA, you should start preparing early and follow these steps:
Visit the academy's website and learn more about its mission, programs, and requirements.
Contact your local Coast Guard recruiter and ask for guidance and information.
Register for the SAT or ACT and take them as early as possible. You can retake them to improve your scores, but you must submit them by January 15 of your senior year.
Complete the online application, which opens on February 1 of your junior year and closes on January 15 of your senior year. You must provide personal information, academic records, test scores, extracurricular activities, essays, and recommendations.
Schedule and complete your medical examination and physical fitness test by January 15 of your senior year. You can find the details and instructions on the academy's website.
Wait for your interview, which a Coast Guard officer or an academy alumnus will conduct. You will be notified of the date and location of your consultation after you submit your application.
Wait for your admission decision, which will be announced by April 15 of your senior year. You will receive a letter of acceptance, rejection, or waitlist. If accepted, you must confirm your enrollment by May 1 of your senior year.
Prepare for your arrival at the academy, which will be in late June or early July of your freshman year. You must pack your belongings, complete some online courses, and attend a summer orientation program called Swab Summer.
Tuition
The USCGA is a federally funded institution, meaning there is no tuition or fees for attending the academy. However, cadets must pay for their uniforms, textbooks, and personal expenses, which amount to about $3,000 per year. Cadets also receive a monthly stipend of about $1,000, which covers most of their expenses and increases each year. Cadets are expected to repay the cost of their education by serving in the Coast Guard for at least five years after graduation or longer if they attend flight school or graduate school. Cadets who fail to complete their education or service obligation may be required to reimburse the government for their expenses.
2024 Rankings of The United States Coast Guard Academy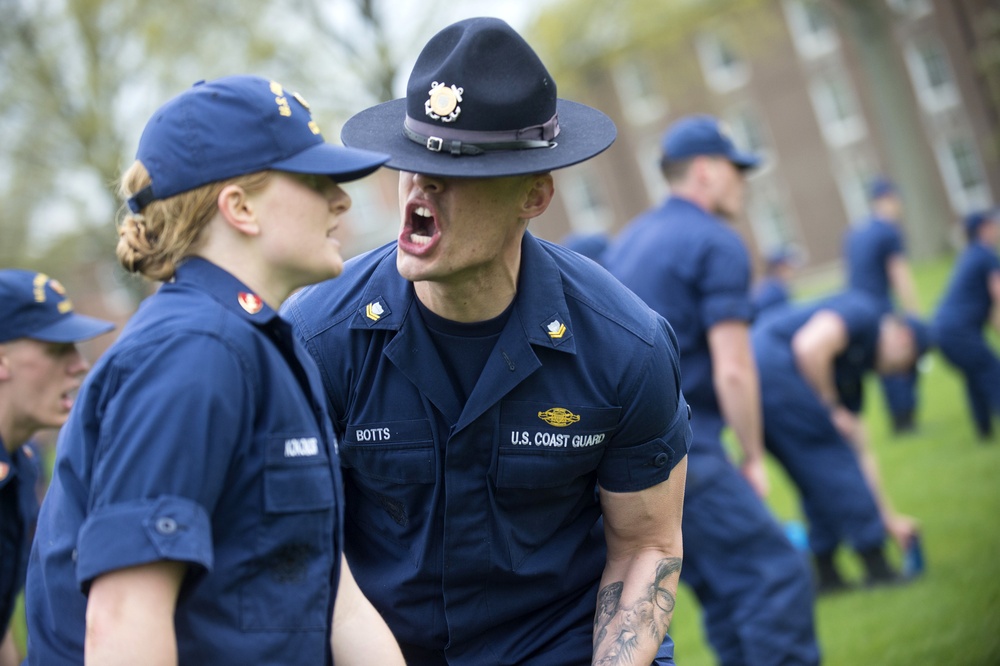 The USCGA is widely recognized as one of the best colleges in the nation, especially for engineering and maritime studies. The academy is accredited by the New England Commission of Higher Education and has been ranked by various publications and organizations, such as:
U.S. News & World Report: #2 in Regional Colleges North, #1 in Top Public Schools, #1 in Best Undergraduate Engineering Programs, #1 in Best Colleges for Veterans, #3 in Best Value Schools, #5 in Most Innovative Schools, #9 in Best Undergraduate Teaching, #18 in Social Mobility.
Forbes: #25 in Top Colleges, #3 in Public Colleges, #7 in STEM Colleges, #10 in Liberal Arts Colleges, #11 in the Northeast.
Washington Monthly: #1 in Baccalaureate Colleges, #1 in Service, #1 in Social Mobility, #2 in Research.
Princeton Review: #1 in Best Career Placement, #2 in Best Science Lab Facilities, #3 in Most Accessible Professors, #4 in Best Health Services, #5 in Best Run Colleges, #6 in Happiest Students, #7 in Best Quality of Life, #8 in Best Classroom Experience, #9 in Best College Dorms, #10 in Most Conservative Students.
Academic Programs
The United States Coast Guard Academy offers a challenging and comprehensive curriculum that combines liberal arts, sciences, and professional studies. Cadets can choose from nine majors, which are:
Civil Engineering: This major equips cadets with the knowledge and skills to design, construct, and maintain critical infrastructure systems, including bridges, buildings, dams, roads, and ports. They delve into the principles and applications of structural, geotechnical, environmental, transportation, and coastal engineering. Experience is gained through laboratory experiments, field trips, and capstone projects.
Cyber Systems: Cadets pursuing this major are prepared to safeguard and defend the nation's cyberspace, encompassing networks, computers, and information systems. They master the fundamentals and techniques of computer science, cybersecurity, data science, and artificial intelligence. Practical skills are honed through programming, ethical hacking, and the analysis of real-world cyber scenarios.
Electrical Engineering: This major readies cadets to design, develop, and operate electrical and electronic systems, which include power grids, communication devices, sensors, and robots. Cadets delve into the theories and methods of circuits, signals, systems, electronics, electromagnetics, and control. They gain hands-on experience through laboratory experiments, simulations, and capstone projects.
Government: Cadets in this significant gain the knowledge and skills to comprehend and influence the political, legal, and social aspects of public affairs, both domestically and internationally. They delve into the concepts and issues of political science, law, economics, history, and international relations. Critical thinking, communication, and leadership abilities are honed through research, writing, and debate.
Management: This major prepares cadets to lead and manage organizations, both within the Coast Guard and the private sector. Cadets study the principles and practices of accounting, finance, marketing, operations, human resources, and strategy. Analytical, decision-making, and teamwork skills are developed through case studies, projects, and simulations.
Marine and Environmental Sciences: Cadets pursuing this major are equipped to study and protect the natural environment, mainly marine and coastal ecosystems. They explore the concepts and methods of biology, chemistry, physics, geology, and oceanography. Experience is gained through laboratory experiments, field trips, and research projects.
Mechanical Engineering: This major prepares cadets to design, manufacture, and test robotic systems, encompassing engines, machines, vehicles, and weapons. Cadets delve into the principles and applications of mechanics, thermodynamics, fluid dynamics, materials, and design. They gain hands-on experience through laboratory experiments, computer-aided design, and capstone projects.
Naval Architecture and Marine Engineering: Cadets in this major learn to design, build, and operate ships and other marine structures, including submarines, offshore platforms, and wind turbines. They explore the theories and techniques of hydrostatics, hydrodynamics, systems, propulsion, and stability. Hands-on experience is gained through laboratory experiments, model testing, and capstone projects.
Operations Research and Data Analytics: This major equips cadets to tackle complex and uncertain problems using mathematical models, algorithms, and data. They master the foundations and applications of statistics, optimization, simulation, machine learning, and data visualization. Cadets develop computational, problem-solving, and communication skills through programming, projects, and presentations.
Campus Life
The United States Coast Guard Academy is not just a college but also a military academy that trains cadets to become Coast Guard officers. As such, cadets are expected to follow a strict code of conduct, adhere to a rigorous schedule, and participate in various military and professional activities – cadet life. Cadets must also wear uniforms, live in barracks, and salute senior officers. Cadets are subject to inspections, drills, and discipline. Cadets are also prohibited from drinking, smoking, or using drugs. Cadets are also restricted from leaving the campus except for authorized leaves or liberty.
However, cadets also enjoy a vibrant and rewarding campus life that offers many opportunities for personal growth, social interaction, and fun. Cadets can join more than 60 clubs and organizations that cater to their interests, hobbies, and passions, such as music, art, drama, sports, religion, culture, service, and leadership. Cadets can also attend various events and activities that enrich their academic, cultural, and spiritual experiences, such as guest lectures, concerts, festivals, and religious services. Cadets can also explore the surrounding area of New London, which offers many attractions, such as museums, parks, beaches, and restaurants. Cadets can also travel to nearby cities, such as Boston, New York, and Providence, for sightseeing, shopping, and entertainment.
One of the most distinctive and memorable aspects of campus life at the USCGA is the summer training program, which exposes cadets to different aspects of the Coast Guard mission and operations. Cadets spend each summer of their four years at the academy on various training assignments, such as:
Swab Summer: This is the seven-week orientation program that introduces incoming freshmen, or swabs, to the academy and the Coast Guard. Swabs undergo physical, mental, and emotional challenges that test their endurance, resilience, and teamwork. Swabs also learn the basics of seamanship, navigation, and military customs and courtesies. Swabs also participate in sailing, swimming, and firearms training. Swabs also take the oath of office and receive their shoulder boards at the end of the summer.
Coast Guard Cutter: This is the eight-week assignment that allows sophomores, or third-class cadets, to experience life and work on board a Coast Guard cutter. Cadets are assigned to different departments, such as deck, engineering, operations, or support, and perform various duties, such as standing watch, conducting maintenance, handling lines, and driving small boats. Cadets also participate in Coast Guard missions, including search and rescue, law enforcement, environmental protection, and national security. Cadets also visit ports and countries and interact with local cultures and communities.
Cadet Aviation Training Program: This is the three-week program that allows juniors, or second-class cadets, to explore the aviation career field and fly in Coast Guard aircraft. Cadets are exposed to different aspects of aviation, such as aerodynamics, flight physiology, weather, and navigation. Cadets also fly in helicopters and fixed-wing planes and perform various maneuvers, such as hovering, landing, and instrument flying. Cadets also visit different Coast Guard air stations and learn about their missions and operations.
Cadet Internship Program: This is the four-week program that allows seniors, or first-class cadets, to pursue their academic and professional interests and gain valuable experience and skills. Cadets can choose from various internships, such as engineering, science, law, policy, intelligence, public affairs, and education. Cadets can work with different Coast Guard units, federal agencies, private companies, or academic institutions and contribute to their projects and goals. Cadets can also network with mentors and experts and enhance their resumes and portfolios.
Athletics
As they say, "All work and no play make Jack a dull boy." The USCGA is big on sports and other Athletics. The school is a member of the National Collegiate Athletic Association (NCAA) Division III and the New England Women's and Men's Athletic Conference (NEWMAC). The academy sponsors 25 varsity sports teams, which are:
Men's Sports: Baseball, Basketball, Cross Country, Football, Golf, Lacrosse, Rowing, Sailing, Soccer, Swimming and Diving, Tennis, Track and Field, Wrestling.
Women's Sports: Basketball, Cross Country, Lacrosse, Rowing, Sailing, Soccer, Softball, Swimming and Diving, Tennis, Track and Field, Volleyball.
The academy also offers club and intramural sports, such as rugby, ice hockey, water polo, pistol, rifle, martial arts, and ultimate frisbee. The academy's mascot is the bear, and its colors are blue and white. The academy's motto is "Scientiæ Cedit Mare", which means "The Sea Yields to Knowledge." The academy's main rival is the Merchant Marine Academy, and the two schools compete annually for the Secretary's Cup in football.
Notable Alumni of The United States Coast Guard Academy
The USCGA has produced many distinguished and accomplished graduates who have significantly contributed to the Coast Guard, the nation, and the world. Some of the notable alumni are:
Thad Allen (Class of 1971): He was the 23rd Commandant of the Coast Guard and the National Incident Commander for the Deepwater Horizon oil spill and Hurricane Katrina. He also led the Coast Guard's response to the 9/11 attacks and the Haitian earthquake. He is currently a senior executive advisor at Booz Allen Hamilton and a senior fellow at the Brookings Institution.
Sandra Stosz (Class of 1982): She was the first woman to lead a U.S. military service academy as the Superintendent of the USCGA. She also served as the Deputy Commandant for Mission Support and the Director of Reserve and Leadership. She is currently a vice president at LMI, a management consulting firm.
Bruce Melnick (Class of 1972): He was the first Coast Guard astronaut and flew on two space shuttle missions, STS-41 and STS-49. He also served as a helicopter pilot, a flight instructor, and a chief test pilot. He is currently a vice president at Boeing.
Alex Haley (Class of 1939): He was the author of the Pulitzer Prize-winning novel Roots: The Saga of an American Family and the co-author of The Autobiography of Malcolm X. He also served as a journalist and a chief petty officer in the Coast Guard. He is widely regarded as one of the most influential writers of the 20th century.
Joseph Tezanos (Class of 1943): He received the Navy and Marine Corps Medal for his heroism during World War II. He rescued 20 sailors from a burning ship in Okinawa despite being wounded and under enemy fire. He also served as a civil engineer and a professor. He is one of the few Hispanic Americans to graduate from the USCGA.
Conclusion
The USCGA is a unique and prestigious institution that offers a world-class education and a rewarding career to its cadets. The academy prepares cadets to become Coast Guard officers and leaders ready to serve and protect the nation and the world. The academy also provides cadets with a rich and diverse campus life that fosters their personal and professional development. The academy also produces cadets who are proud and loyal members of the Coast Guard family and the USCGA alumni network. The academy is an excellent choice for anyone seeking a challenging and fulfilling college experience and a noble and honorable service to the country.
Frequently Asked Questions About The United States Coast Guard Academy
Here are some common questions that people may have about the USCGA:
Accumulate at least 140 credit hours with a cumulative GPA of 2.0.
Successfully pass the Physical Fitness Examination and the Swimming Proficiency Test each semester.
Complete the Professional Maritime Studies Program, which includes courses, exams, and certifications in navigation, seamanship, road rules, damage control, and leadership.
Participate in the summer training program, involving assignments on Coast Guard cutters, aircraft, and shore units.
Maintain satisfactory conduct, honor, and discipline throughout their four years at the academy.
Receive a commission as a Coast Guard ensign and take the oath of office during the graduation ceremony.
Q: How long is the Coast Guard commitment after graduation?
A: After graduation, cadets must serve in the Coast Guard for at least five years. The commitment can extend if they attend flight school or graduate school. Cadets can extend their service or explore career opportunities in the public or private sector.
Q: What are the benefits of attending the USCGA?
A: Attending the United States Coast Guard Academy comes with numerous advantages, including:
An all-expenses-paid education that covers tuition, fees, books, and supplies.
A monthly stipend that eases living expenses.
A guaranteed job and commission as a Coast Guard ensign upon graduation.
A competitive salary and comprehensive benefits package encompassing health care, retirement, and educational support.
Diverse career options and avenues for career progression within the Coast Guard.
Opportunities to travel the world and make a positive impact on people's lives.
The lifelong camaraderie and support of fellow cadets, alumni, and Coast Guard members.
Q: What are the challenges of attending the USCGA?
A: Cadets encounter various challenges at the United States Coast Guard Academy, including navigating a demanding and rigorous academic curriculum that requires dedicated study and hard work.
Q: What are the requirements for graduating from the USCGA?
A: Graduating from the United States Coast Guard Academy requires cadets to meet specific criteria:
Beyond the classroom, cadets also experience a strict and disciplined military lifestyle that emphasizes obedience and sacrifice. They contend with high-stress levels and pressure as they balance academic, military, and personal responsibilities. Living in a communal and regulated environment limits their freedom and privacy, and there's the potential for risk and danger when serving in the Coast Guard and carrying out its missions.
Q: Is the US Coast Guard part of the military?
The U.S. Coast Guard is one of America's six armed forces and the only military branch in the Department of Homeland Security.