In 1891, the New Mexico Military Institute (NMMI) was founded as a public military high school and junior college in Roswell, New Mexico. Often referred to as "the West Point of the West," NMMI is governed by the State of New Mexico and overseen by a devoted Board of Regents accountable to the Governor of New Mexico. Each year, NMMI welcomes approximately 1,000 cadets from 45 states, 2 U.S. territories (Puerto Rico and American Samoa), and 35 different countries, spanning both the junior college and high school levels.
Vision & Vision of The New Mexico Military Institute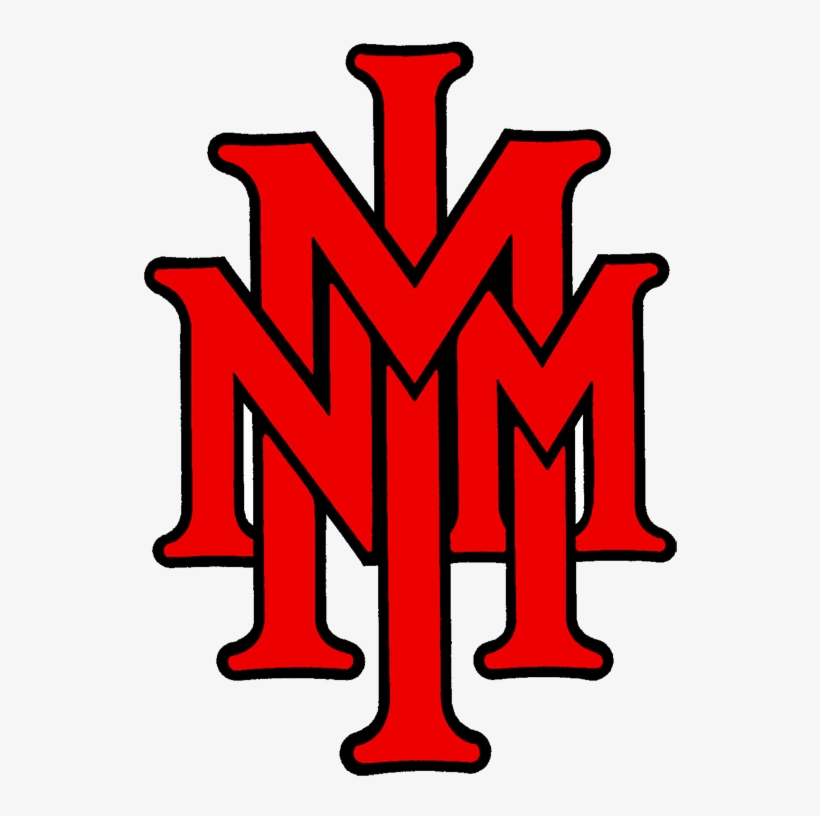 The New Mexico Military Institute is an internationally renowned educational institution for young men and women. It is dedicated to cultivating excellence in leadership, academics, and physical development within a disciplined setting, equipping students to excel in an ever-changing world.
Their mission is to instruct, train, and prepare young men and women to become leaders proficient in critical thinking and rigorous analysis, distinguished by unwavering integrity, and capable of meeting demanding physical requirements.
Core Values of The New Mexico Military Institute
The core values embedded in the NMMI Vision and Mission profoundly influence not only the institution itself but also its faculty, staff, and, most importantly, its Cadets. These values embody a steadfast dedication to duty, honor, and accomplishment that endures over time.
Brief History of The New Mexico Military Institute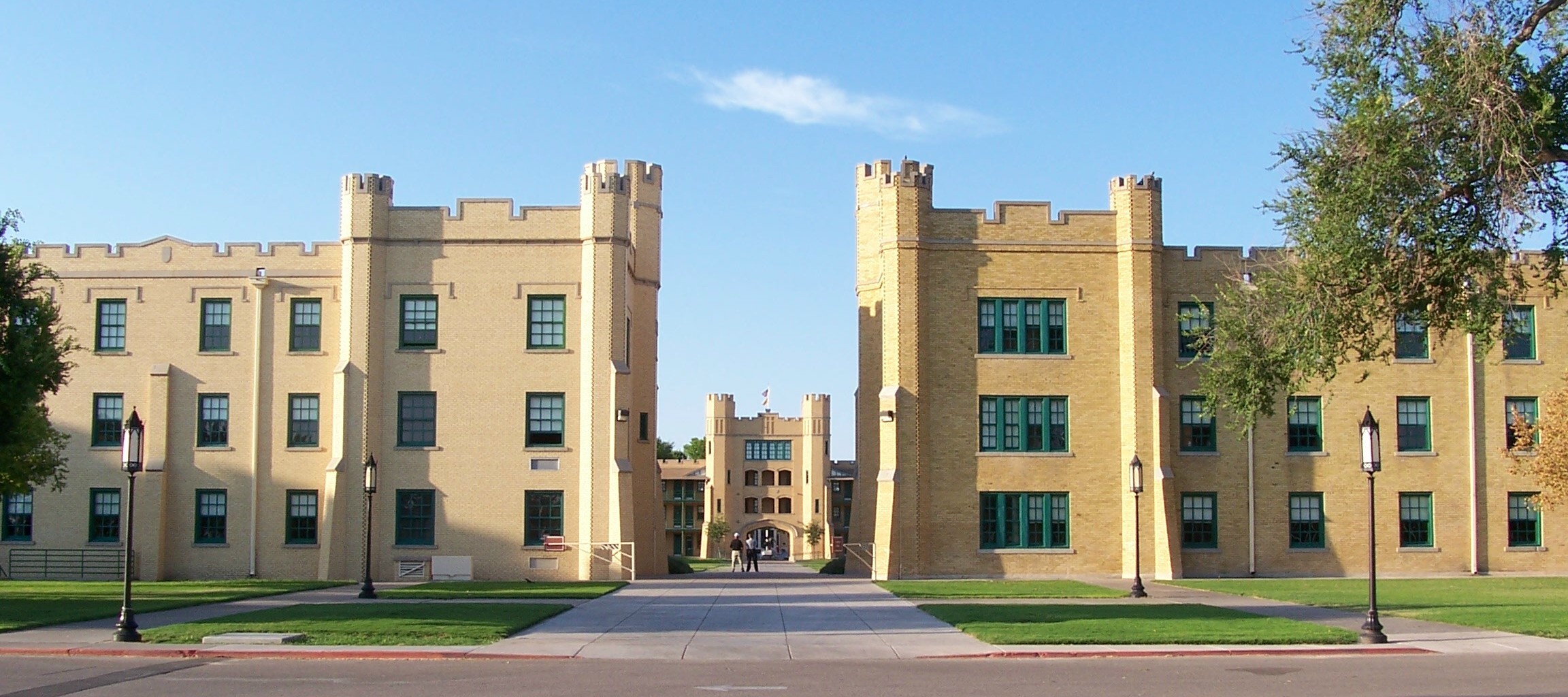 Photo credit: Acalog ACMS
The New Mexico Military Institute (NMMI) has a rich history dating to its founding in 1891 by Colonel Robert S. Goss and Captain Joseph C. Lea. Originally named the Goss Military Institute, it began with an enrollment of 38 students. Recognized by the territorial legislature, the school underwent a name change to NMMI in 1893. However, despite legislative recognition, it faced financial challenges that forced its closure on "Bad Friday," March 29, 1895.
In the winter of 1894–1895, the legislature finally prepared and approved a funding bill. James J. Hagerman significantly contributed by donating a 40-acre tract of land, which became the institute's current location. With this support, NMMI reopened its doors in the fall of 1898.
Throughout its history, NMMI has played a vital role in preparing its graduates for military service. Many of its alumni served with distinction in World War I and World War II, including notable figures such as Medal of Honor recipient John C. Morgan and Conrad Hilton, the founder of the Hilton Hotels chain.
In 1948, NMMI introduced a four-year liberal arts college program, which was discontinued in 1956.
The institution transitioned to full coeducation in 1977, a significant milestone. Before this, some females had attended as non-cadet day students between 1891 and 1898.
The current superintendent, Major General (retired) Jerry W. Grizzle, assumed this role in 2009.
NMMI provides a range of scholarships based on merit and financial need. In the junior college program, nearly 95% of NMMI cadets receive financial support, whether from federal grants or scholarships, varying from $300 to $16,000, totaling an impressive $3.4 million. In the high school program, 71% of our cadets benefit from scholarships ranging from $150 to $7,000, almost $1.2 million in total assistance.
Military Academy Programs offered by NMMI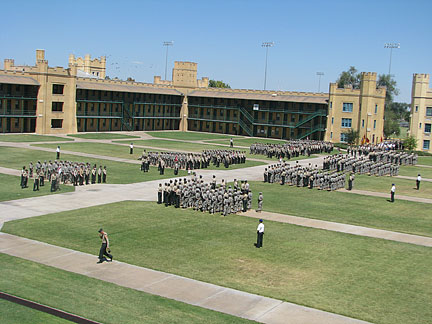 Army ROTC Program
Enroll in the Army ROTC Early Commissioning Program (ECP) for an accelerated path to earning your commission as an Army officer while enjoying substantial financial benefits to support your education. With the ECP, you can outpace your peers and achieve your goal of becoming an Army officer in just two years!
About The NMMI Early Commissioning Program
The NMMI Early Commissioning Program is designed to commission lieutenants in two years instead of the traditional four. The institute's success in achieving this accelerated timeline is attributed to the ideal environment, a well-structured training program, and, most importantly, the careful selection of young individuals who demonstrate the character and maturity necessary for earning a commission in this condensed period.
Understanding that the ECP is not an experimental or exploratory program is crucial. Instead, it is a rigorous training curriculum to prepare individuals for a formal profession. These individuals will be entrusted with the responsibility of caring for America's sons and daughters, and as such, they deserve nothing less than the highest standard of leadership training. NMMI's commitment is to provide you with the best possible training to mold you into exceptional leaders, as you, in turn, aspire to provide the best leadership to those under your care.
After NMMI
After graduating or receiving their commission from NMMI, new lieutenants enjoy several benefits, including the GI Bill, tuition assistance through their unit affiliation, monthly drill and annual training pay as second lieutenants, and the option to participate in the Educational Assistance Program (EAP).
The EAP is a valuable resource designed to assist lieutenants in completing their bachelor's degree and is exclusively available to those commissioned through the Early Commissioning Program. With the EAP, lieutenants can receive full tuition coverage at any university with an ROTC program that accepts them or receive financial support of up to $10,000 for room and board expenses.
Academy Prep
NMMI is a crucial host institution for service academy preparatory programs. Qualified students sponsored by the Association of Graduates and Alumni Associations of the following academies have the opportunity to spend one year at NMMI, fully engaging in both academic programs and the Corps of Cadets:
– United States Air Force Academy
– United States Military Academy at West Point
– United States Naval Academy
Furthermore, the admissions department of the United States Merchant Marine Academy sponsors students to attend NMMI for one year before extending offers of admission to the academy. After a successful year at NMMI, these students receive appointments to the respective academies. On average, approximately 20-30 young men and women participate in this program annually.
Self-Prep
NMMI also welcomes free-agent cadets who have not been extended an academy appointment or sponsorship or did not initially apply to a service academy. These free-agent cadets participate in a program lasting one or two years, mirroring the schedule followed by sponsored preparatory cadets. The success of transferring into a primary program depends on several factors, including:
– Academic performance
– Receipt of a congressional nomination
– Medical qualifications assessed by DoDMERB
– Standardized test scores (ACT/SAT)
– The service academy's specific needs and preferences
On average, between 35% and 40% of competitive candidates typically receive an offer to join a preparatory program. In cases where an academy appointment is not extended, the college credits earned at NMMI can be transferred to a four-year university, allowing these cadets to pursue a commission from an alternative source.
Admission into The New Mexico Military Institute (NMMI)
Admission Requirement
Admissions to the New Mexico Military Institute (NMMI) follow a specific schedule, with openings available only at the beginning of the fall and spring terms. There are no transfers permitted during the semester. To be considered for admission, all applicants must satisfy the following criteria:
Meet academic standards.
Be under the age of 22.
I have never been married.
Have no dependent children.
Be in good physical condition.
Be capable of participating in athletic and leadership development activities.
Be free of major disciplinary, drug, or alcohol abuse problems.
In addition to these prerequisites, applicants to NMMI's high school and junior college programs must exhibit a consistent pattern of good conduct, a willingness to take responsibility for their actions, and respect for others. They must also demonstrate proficiency in academics, physical fitness, and the English language as part of their admission process. It's important to note that specific disabilities may affect eligibility.
Applicants should be able to adapt and function effectively in a closely monitored, highly disciplined, and occasionally demanding environment. They should also be capable of independent living in a dormitory setting.
All cadets are expected to participate in various physical activities, including rifle drills, obstacle courses, and intramural athletics. These activities are considered essential to the traditions of a military school and play a pivotal role in developing individual leadership skills and fostering camaraderie within the Corps of Cadets.
Certain physical conditions are considered disqualifying for admission, including:
– Active epilepsy
– Diabetes requiring a specialized diet and insulin therapy
– Blindness
– Deafness
– Chronic renal disease
– Chronic cardiac disease
– Severe symptomatic asthma
– Severe neuromuscular or orthopedic conditions or any other significant physical limitation that, in the opinion of the medical staff, would hinder the cadet's performance and physical activities as required by NMMI
– Any medical or behavioral condition that might prevent participation in essential physical and academic programs, subject to review by the medical staff
– Inability to fully engage in mandatory physical activities
Behavioral and health standards that may disqualify an applicant for admission include:
– Any felony conviction
– Any ongoing legal obligations such as probation or pending court proceedings
– Permanent dismissal from a previous school
– Three or more suspensions from schools attended within the past three years
– Any history of attempted suicide
– Conditions such as manic-depressive disorder, emotional disturbances, bipolar disorder, regular psychological counseling, or severe psychological disorders that could interfere with a cadet's ability to function satisfactorily at NMMI, as determined by the medical staff
– Inability to meet NMMI's academic requirements without substantial accommodations that would alter the institute's educational mission
– A history of drug or alcohol addiction
– An inability to participate in the existing college preparatory or university parallel academic programs
It's important to note that acceptance decisions are made without discrimination based on disabilities and are by state and federal laws.
Admission Procedure
Cadets must meet physical and mental fitness criteria and satisfy academic admission requirements to participate fully in the Institute's programs. Chronic or acute disabilities may lead to dismissal, whether pre-existing or occurring after enrollment.
The admission process can be initiated online, free of charge, or by completing and submitting a paper application to the Admissions Office with an $85.00 fee (payable to NMMI). This fee includes a $10.00 non-refundable application processing fee, with the remaining $75.00 as a deposit, subject to conditions outlined in the application. In certain situations, Admissions may consider waiving the fee.
A comprehensive NMMI physical form must be completed by the family physician and submitted to the Admissions Office. It may be a substitute if an applicant has undergone a DoDMERB examination within one year of the application date.
Former NMMI cadets seeking readmission should submit a review form and a formal application signed by a parent or guardian (or by the cadet if 18 years of age or older). If readmitted, the cadet's classification will be based on their academic and disciplinary status at departure.
New Mexico Military Institute (NMMI) accepts new cadets exclusively at the commencement of the Fall and Spring semesters.
NMMI extends admission to college freshmen who have graduated from regionally accredited high schools or their foreign equivalents, adhering to one of two sets of criteria:
A minimum average of 2.0 or better on a 4.00 scale for all high school courses, accompanied by a satisfactory ACT/SATR score or
A minimum average of 2.5 on a 4.0 scale and graduation within the top 50% of their Class.
It is important to note that NMMI retains the discretion to admit candidates it deems most qualified for entrance.
In certain instances, candidates who have achieved an acceptable score (NM – 45) on the General Education Development (GED) examination may also be considered for admission.
Cadets aspiring to secure a commission should refer to the section outlining admission requirements for the Contract Senior ROTC Program, which leads to a US Army Reserve Commission.
Foreign cadets whose primary language is not English must attain a score of 500 (paper-based test) or 173 (computer-based test) or higher on the Test of English as a Foreign Language (TOEFL). These scores may serve as substitutes for the ACT.
New cadet admissions at New Mexico Military Institute (NMMI) are exclusively available at the outset of the Fall and Spring semesters.
Here are the admission criteria for cadet classes at NMMI:
Third Class (senior) – Candidates must maintain a cumulative grade point average of 2.25 for high school coursework, meet the minimum requirements on the NMMI entrance exam, and undergo an interview.
Fourth Class (junior) – Applicants must sustain a cumulative grade point average of 2.25 for high school work, meet minimums on the NMMI entrance exam, and participate in an interview.
Fifth Class (sophomore) – Aspirants should attain a cumulative grade point average of 2.50 for ninth-grade coursework, meet the minimums on the NMMI entrance exam, and partake in an interview.
Sixth Class (freshman) – Prospective cadets must achieve a cumulative grade point average of 2.50 for seventh and eighth-grade work, meet the minimums on the NMMI entrance exam, and undergo an interview.
For foreign cadets whose primary language is not English, a score of 55 or higher on the written Secondary Level English Proficiency (SLEP) exam is required. Additionally, a minimum score of 27 on Section 1 (listening) and 26 on Section 2 (reading) are expected. The SLEP exam can be substituted for the NMMI entrance exam.
Accepted applicants are assigned to classes at NMMI based on the number of credits they earned at initial enrollment. Progression through the curriculum is based on performance rather than a fixed time frame, and curricular requirements cannot be waived.
With guidance from the academic advisor and demonstrated academic aptitude, high school juniors or seniors may be allowed to enroll in college courses alongside high school classes concurrently. This can be done for high school and college credit with permission from the high school Principal or Academic Dean.
Here are the graduation requirements for a third-class new cadet at NMMI:
– Earn at least four units of credit at NMMI.
– Spend two semesters in residence at NMMI.
– Complete specific NMMI courses, including:
– NMMI English courses 4A & 4B.
– NMMI Government.
– At least one year of NMMI mathematics at the Algebra 2 level or higher.
– High school graduation is contingent upon completing these courses.
– A maximum of one unit credit earned after leaving the Institute in good standing may be considered to fulfill graduation requirements, subject to approval by the appropriate academic division head and the Dean.
Section 641 of the Illegal Immigration Reform and Immigrant Responsibility Act (IIRIRA) of 1996 initiated establishment of an inter-agency program called the Student Exchange and Visitors Program (SEVP). SEVP's primary purpose is to enhance processes for international students and exchange visitors who hold F, J, and M visas and for educational institutions and organizations sponsoring programs for these visa holders.
The New Mexico Military Institute (NMMI) management team is responsible for ensuring that the Board of Regents receives reasonable assurance of compliance with all pertinent laws and regulations about international students.
Upon admission to NMMI, international students will receive an I-20 form, which they must submit to a Consulate office in their home country for review. The Consulate will then issue a student visa if the student's request is approved.
All international students must possess a valid student visa (F-1 status) or other approved student status documents before they arrive at NMMI. NMMI will meticulously examine all immigration documents upon the student's arrival and will continue to monitor the student's immigration status throughout the academic year as deemed necessary by the Admissions office.
Throughout their enrollment at NMMI, students must keep all essential documents, such as their passport, I-20, visa, and I-94, in their possession. Non-compliance with immigration requirements may result in suspension from NMMI.
Academics
Photo Credit: New Mexico Military Institute
Academic Organization in NMMI
Academic offerings at NMMI are organized into five divisions, each overseen by an Associate Dean who provides rigorous oversight of course content and instructional methods. These divisions encompass a wide range of subjects:
Humanities Division: This includes disciplines such as art, English, foreign languages, communications, philosophy, and music.
Natural Sciences and Mathematics Division: Here, you'll find subjects like biology, chemistry, geology, physics, and mathematics.
Social Sciences, Business Administration, and Criminal Justice Division: This division covers criminal justice, business, political science, history, sociology, psychology, computer concepts, and ROTC programs.
Health, Physical Education, and Physical Performance Division focuses on health, physical education, and physical performance.
Library and Cadet Academic Services Division: This division manages library resources and provides academic support services to cadets.
NMMI offers a range of educational pathways, including courses leading to high school diplomas and Associate in Science and Associate in Arts degrees. Additionally, the college-level pre-professional curricula offer specialized concentrations.
The college programs hold accreditation from the Higher Learning Commission of the North Central Association, ensuring their quality and rigor. The North Central Association Commission on Accreditation and School Improvement recognizes the high school academic program as "College Preparatory."
It's important to note that the institution does not offer vocational-technical programs. Furthermore, it takes pride in its membership in the North Central Association Academy for Assessment of Student Learning (Assessment Academy), underscoring its commitment to assessing and enhancing student learning outcomes.
Authority in Academic Affairs
The Board of Regents holds ultimate authority in all academic matters related to high school and college cadets, while the Dean primarily handles academic procedural affairs.
The New Mexico Military Institute Board of Regents retains the discretion to modify or discontinue, without prior notice, courses, curricula, policies, tuition, fees, or any other aspects outlined in its catalog. Any such alterations are duly documented in the Registrar's Office.
Upon enrollment, college cadets are subject to the requirements specified in the catalog either at the time of admission or the record in effect upon their return. However, a college cadet may adhere to the current record by submitting a written request.
Academic Requirements and Policies in NMMI
Foremost, the New Mexico Military Institute stands as a robust academic institution. The policies within the academic realm are crafted to emphasize this commitment and uphold the esteemed reputation of the degrees and diplomas earned by NMMI graduates. Falling below the minimum academic standards can result in suspension.
Honor Code/Forgiveness
NMMI's standard policy for repeating courses typically awards credit solely for the highest grade achieved. Nevertheless, in cases where a cadet enrolled in a college course is found to have violated the honor code through cheating, the instructor will assign a grade, typically an "F," for that course.
Any subsequent retake of that course will record both grades without academic forgiveness, meaning that a cadet may hold both the "F" grade and any following letter grade earned in their GPA.
Superintendent List
To earn a place on the Superintendent's List, both high school and college cadets must meet specific criteria:
Maintain a minimum GPA of 3.50.
High school cadets must be enrolled in at least five substantial subjects, while college cadets must carry a minimum course load of 14 semester hours.
Attain an "A" grade in deportment.
Cadets who receive " Incomplete " grades are ineligible for the Superintendent's List during the semester in which the "Incomplete" is received.
Credits from developmental courses will not count toward eligibility for the Superintendent's List.
Dean's List
To achieve recognition on the Dean's List, both high school and college cadets must meet specific criteria:
Maintain a minimum GPA of 3.25.
High school cadets should be enrolled in at least five substantial subjects, while college cadets must carry a minimum course load of 14 semester hours.
Attain an "A" grade in deportment.
Cadets who receive " Incomplete " grades are not eligible for the Dean's List during the semester in which the "Incomplete" is earned.
Credits earned from developmental courses will not count toward eligibility for the Dean's List.
Commandant's List
To earn a spot on the Commandant's List, both high school and college cadets must meet the following criteria for a given semester:
Maintain an "A" or "B" grade in deportment.
Achieve a GPA of 2.75 or higher.
Suspension, Withdrawal, and Dismissal Policy in the New Mexico Military Institute
Class Attendance
Regular attendance at all scheduled classes is compulsory and vital to every cadet's discipline and education. For each unexcused absence from Class, cadets will incur tours and demerits. Cadets with over ten unexcused absences in an academic year may face suspension.
Class Drop-out procedures
Cadets can add classes as needed during the initial two weeks of a semester.
Cadets should begin the process by consulting their academic advisor if they wish to withdraw from a course. For high school cadets, the withdrawal process involves routing through the course instructor, the Associate Dean, the Principal, and finally, the Registrar.
The deadline for cadets to drop a class with a (W) is on the Friday of the 10th week of classes. Any withdrawals after this date will be recorded as either WP or WF, with WF grades impacting the cadet's GPA.
Grades/Grading System in the New Mexico Military Institute
NMMI employs a 4.0 grading system where no additional credit is granted for honors or college-level courses. Exceptional grades with a "T" or "D" prefix serve distinct purposes, including transfer work (TA, TB, etc.) or assessing deportment (DA, DB, DC, etc.). While transfer grades are displayed on transcripts, deportment grades only appear on progress reports.
The "TR" grade is a unique transfer grade that contributes to graduation credits but does not directly impact the GPA. However, if a "TR" grade replaces an "F" or "D" grade earned at NMMI, it will enhance the cumulative GPA by replacing the lower rate in the overall GPA calculation.
Official Contact Details of NNMI
Website: https://www.nmmi.edu/
Conclusion
The New Mexico Military Institute (NMMI) is a public institution in Roswell, New Mexico, with high school and junior college programs. Established in 1891, NMMI operates under the authority of the State of New Mexico and is governed by a dedicated Board of Regents that reports directly to the Governor of New Mexico.
Situated in downtown Roswell, the institute annually enrolls nearly 1,000 cadets at both the junior college and high school levels. It holds the distinction of being the sole state-supported military college in the western United States. It boasts a prestigious roster of alumni who have achieved high-ranking positions in the military and private sectors.
The institute's motto, "Duty, Honor, and Achievement," embodies its core values. The Cadet Honor Code, established in 1921 through unanimous consent of the Corps of Cadets, unequivocally states, "A Cadet Will Not Lie, Cheat, or Steal, Nor Tolerate Those Who Do." This code is upheld by an honor board consisting of cadets, with guidance from the cadre and staff. NMMI's athletic teams are known as the Broncos (for the junior college) and the Colts (for the high school), with scarlet and black as their official colors.